"it's a pity there aren't more artists brave enough to make records like this."
— Perry Blake
"We sail into uncharted waters on Torquemada & The Familiars.....A masterpiece!"
The Trouble With England (Part 1)
The Flowers of London
0:00/3:26

0:00/6:40

0:00/2:56

0:00/4:08

0:00/3:24

0:00/6:59

0:00/4:39

0:00/4:43

0:00/2:56

And so, deep in Grumpy Woods, we retreat into the world of prog to reflect on the dystopian nightmare of the world outside. Away from corporations sucking the pennies from our pockets and the politicians who lie to our faces, smirking at our gullibility. The bishops in their finery peering at us from a lofty height, hands held out in judgement "for a small consideration, your sins will be forgiven". Our worth measured in trinkets, whilst the disaffected, the lonely and the poor appeal for mercy. The acquisition of wealth poisons everything.
"... a fantastic album. Nine tracks beautifully pieced together..."
— Jerry de Borg/Jesus Jones
"Contender for album of the year 2020. Beautifully bonkers"
— Tosh Flood/The Divine Comedy/Pugwash
"The first thing that strikes this listener about The Flowers of London's debut album is the unusual timbre that resonates throughout this superbly crafted – if gloriously eccentric, nine track album...it's a pity there aren't more artists brave enough to make records like this."
— Perry Blake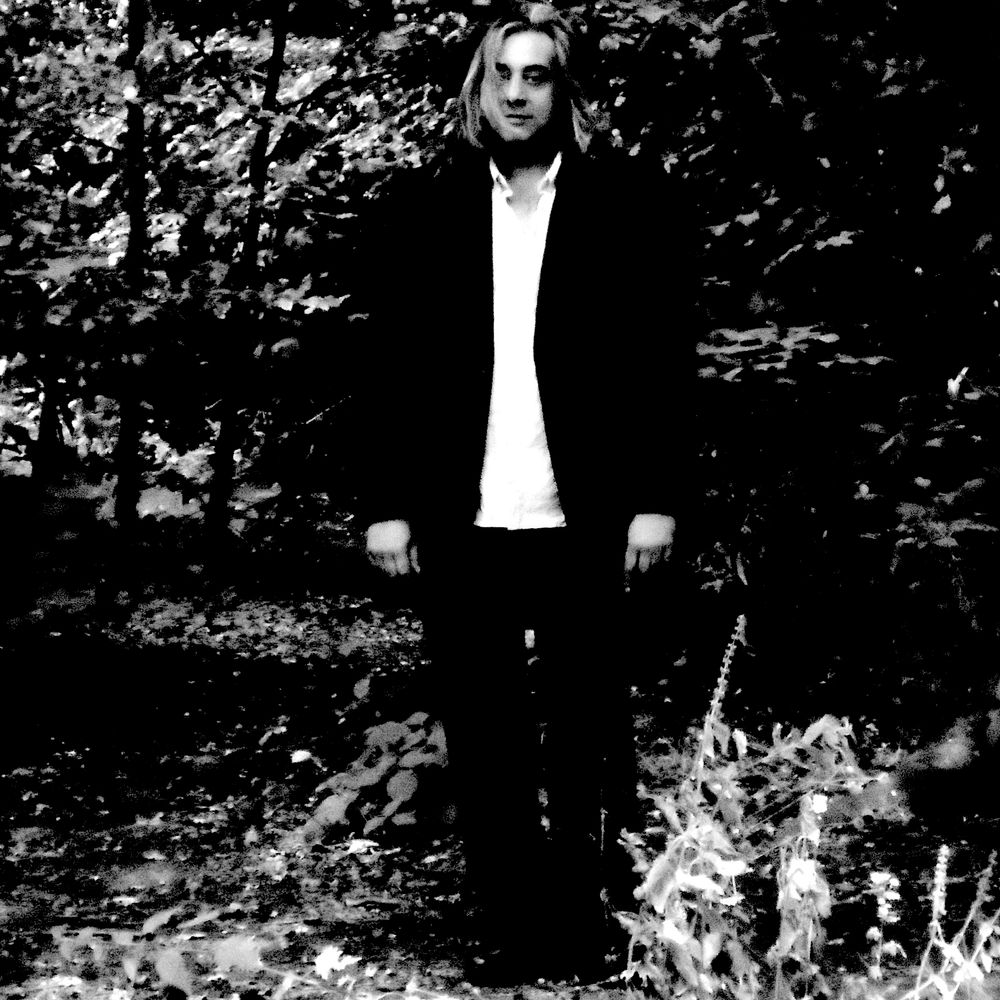 Interview with Neasden Nev of The flowers of London
The Trouble With England is an album born out of a furious dream. 
'Corporate scandal, Brexit, child abuse scandals, Trump…' says Neasden Nev, former keyboardist with Irish punk band Light A Big Fire. 'Laws being made by the rich and powerful to protect the corrupt. All of it seemed to be happening at the same time – I'd had enough.' 
The new front man of The Flowers of London had just taken a break from a 20-year career from the music industry to live in a cottage in the woods, when his frustration at the world led to a dream about a fantasy hero figure, who fights back against injustice. His name was Neasden Nev – a name so good, the singer nicked it for himself. 
'These problems are not new,' he says. 'They have been going on through the ages. I saw this guy as a 16th century freedom fighter - an ordinary man, with a vision of how life should be for every day folk.  He attempts to wrestle back control of parliament from those corrupted by greed and power. He is willing to die for his principles.' 
This fictional hero inspired a song, One-Eyed Man. 'It describes the experiences we've all had or read about, the ways individuals are undermined and betrayed by those in power. It really speaks to Trump and Johnson, and those types of people who are only interested in themselves.'  
One song led to another, and before he knew it, 21st century Neasden Nev had formed The Flowers of London and written a concept protest album that is already attracting record company interest and radio play, and has been described as 'gloriously eccentric prog rock,' 'beautifully bonkers,' and 'contender for album of the year 2020'.  
Q: Describe the story behind The Trouble With England? 
A (Neasden Nev): 'It's a story I've wanted to tell since I was 15. I've always cared deeply about the way the smaller, less influential groups in society are beaten down and made to toe the corporate line. They are easy targets – low-hanging fruit. I wanted to write an album that highlights the injustices.' 
For 20 years, you lived the musician's dream. You topped the charts, produced household names, then managed major label bands Perry Blake and The Young Offenders. What made you walk away? 
'I'd been on tour a lot of my life, and lost a sense of 'home', and I'd lost focus of where I belonged. I was tired of earning just to pay for a space to lay my head at night in the city. I wanted open space, and the time to write the album I'd always wanted to write.' 
You moved out of London to a cottage in the woods. How did this new perspective feed into the album? 
'There's something to be said for removing yourself from society. It gives you an opportunity to reflect more deeply on your experiences. Those reflections crystalised into what I wanted to say in The Trouble With England.' 
Which is? 
'My thoughts on big corporations and the greed and corruption that goes with them. In the city, you're bombarded by advertising in an underhand manner. Big corporations pretending to be your friend, offering something that will alleviate your worries, but it's all designed to extract money from you. You have to earn every waking minute, just to afford to continue working. At the same time, laws are being invented by those in power to protect them.' 
The message of TTWE is serious, but the album contains unexpected playfulness and humour. There are strains of old London drinking songs among nods to great 1970s concept albums by Genesis and Bowie. These influences are not obvious in your earlier work – where have they come from? 
'My prog rock influences have always been there, bubbling under. Being in a band, though, is a collaborative process. I started in bands at 15 with Jerry de Borg from Jesus Jones, who I was at school with in London. And in a band you collaborate or die. The band may have a visionary whose influence gives direction, but, if the other band-members don't feel a part of it, it spells trouble. So I've often compromised my ideas to fit. And if it's working, you're getting signed and recording in great studios with famous producers, and you're forever gigging, those musical differences tend to disappear to the back of your mind. But they're still there.' 
 And the inspirations are?  
'Generally, 1970s rock and prog rock. The Beatles. The Damned are one of my favourite bands of all time - really underappreciated, musically incredible. The Stranglers, too - I don't think, even today, people realise how good they are. And, of course, Genesis, Pink Floyd, Deep Purple, Black Sabbath, Bowie, Madness, Slade, The Jam, Eno…. I could go on. Tony Banks is my all-time musical hero' 
Each song on the album has a different, fresh feel from the last. You've produced acts as diverse as Francoise Hardy and Clannad. How much of that experience came to play in this? 
'All of it. I think of an album as a bag of sweets where each track is a delicious drop of heaven that you want to enjoy and savour. My ambition was to make every moment special. The tracks are different because they start in different places. In my experience, no matter how eclectic we think we are, there is always a thread that is fundamental to who we are, so what's the point of adding an artificial layer to that. It comes out how it comes out. As long as you're being true to the song, nothing else matters.'  
You chose to pare down musically for this album? 
'Yes. After signing to Virgin with Light A Big Fire, we moved into Virgin's label house in Notting Hill Gate, with It's Immaterial and Pete Wiley - who used to practice his dance moves in his bedroom above our heads. I was taken to a music shop in Camden by a producer, and allowed to just point at keyboards and say, "I'll have that, that, that and that". It was exciting, but over time I realized it's not the way to make music. I got rid of a lot of equipment before I started this album. It's recorded on two electric guitars and an acoustic, one bass, two keyboards, and a computer. A basic set-up. And I worked with a couple of other musicians, as and when required. I set a restriction on myself not to buy anything unnecessary as it's too easy to get out of a musical fix that way. Not having the gear concentrates the mind wonderfully.' 
If the world doesn't fall to pieces beforehand, any plans to tour with the album?  
'Yes. The live show is the pinnacle of the prog rock genre. It's where the fans and the band join together to celebrate its glory. The album has been described as 'modern prog rock' and that's what I hope to bring to the show. I want it to be a spectacle. Prog rock fans come in all shapes and sizes, young and old, and I want the live show to be a fantastic experience for everyone.' 
You've supported some of the biggest bands in the world – anything you'll bring to the live show that you've learnt from them? 
'Well, supporting the Ramones was when I learned that keyboard players can't escape to the back of the stage to avoid being gobbed on… No, it was all a great experience. Lou Reed was friendly and ridiculously cool, though he didn't take up my offer to join him on stage for Street Hassle, which is a shame as I'd learned to play the string parts on keyboards when I was a kid and have used it at every single sound-check I've ever done. U2 were great to us – we supported them to 70,000 at Croke Park in Dublin - as were The Pogues. We were on tour with The Pogues when we won Hot Press Best New Band. When we got to our dressing room that night, they'd left a crate of champagne and a bunch of flowers, which was sweet. Then, of course, they came and drank it all with us. I think I managed to get a couple of mouthfuls.' 
And finally, does Neasden Nev overthrow Parliament. Does good win over evil? 
'Ah ha! You'll have to wait for The Trouble With England parts 2 & 3 to find out!'
ML